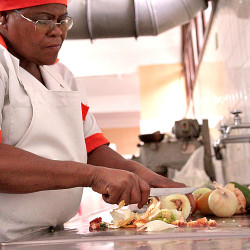 A set of resources for the planning and implementation of home-grown school feeding programs, developed collaboratively with multiple partners.
International statements of priorities from annual Global Child Nutrition Forum.
Menus based on the World Health Organization's daily nutritional recommendations in this tool developed by the Partnership for Child Development at Imperial College.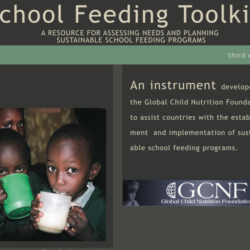 Facilitating country-level planning.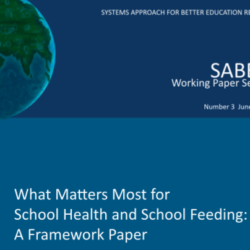 A collaborative effort from the World Bank and technical partners supporting the collection and analysis of country-level policy data.
Ending malnutrition by 2030.
Actions and accountability to advance nutrition and sustainable development.
Building on Rethinking School Feeding.
Annual network gathering.
Policy innovations linking agriculture, food systems, and nutrition.
Social safety nets, child development, and the education sector.
Public food procurement from smallholder farmers – The Brazilian experience.
Linking healthy, local food to the goal of improving children's education.
School feeding: WFP's evolving role in Latin America and the Caribbean.
Time for donors to deepen engagement.
Shaping the global food system to deliver improved nutrition and health.