Who We Are
The GCNF team is a high-caliber group of engaged domestic and international leaders with public and private sector experience in child nutrition and related fields. GCNF's Board of Directors and Senior Staff work closely together to support school meal programs that help children and communities thrive.
President
Physician-in-Chief, Massachusetts General Hospital for Children
Chair, Department of Pediatrics, Massachusetts General Hospital
Charles Wilder Professor of Pediatrics, Harvard Medical School
Vice President
Gene White & Associates
Past President, School Nutrition Association
Penny E.
McConnell, MS, RD, SNS
Secretary/Treasurer
Former Director, Food and Nutrition Services
Fairfax County Public Schools
Member
Communications Consultant
Member
Director & Representative
Centre of Excellence against Hunger, Brazil
United Nations World Food Programme
Member
Former Director of Congressional Relations
Chicago Council on Global Affairs
Member
Director
Food for Development Office
Tetra Laval AB
Member
Chief Commercial Officer
Motif Ingredients
Member
Global Head of Public Policy & Issues Management
Cargill, Inc.
Member
President and CEO
American Council of Life Insurers
Member
Principal
Global BT
Janey
Thornton, Ph.D, SNS
Member
Former Deputy Under Secretary
USDA Food Nutrition and Consumer Services
President of the Board
Ronald E. Kleinman, MD is Physician in Chief of the Massachusetts General Hospital for Children, Chair of the Department of Pediatrics at Massachusetts General Hospital, and the Charles Wilder Professor of Pediatrics at Harvard Medical School. Dr. Kleinman's major areas of research interest include gastrointestinal immunology, nutrition support of infants and children, and nutrition and public health policy.
Dr. Kleinman's professional affiliations include the American Gastroenterological Association, American Association for the Study of Liver Disease (AASLD), North American Society for Pediatric Gastroenterology, Hepatology and Nutrition (NASPGHAN), and American Pediatric Society/Society for Pediatric Research. He is the author of more than 150 peer-reviewed publications, chapters, monographs and 4 textbooks.
Dr. Kleinman was a founder and past president of the International Society of Behavioral Nutrition and Physical Activity. He has been a member of the Medical Advisory Group on Diet and Nutrition Guidelines in Cancer for the American Cancer Society, the National Cholesterol Advisory Committee of the National Institute of Child Health and Human Development, a member of the Institute of Medicine committees on Standards for School Meals and Obesity Prevention for young Children, member of the Board of Directors for the David Ortiz Childrens' Fund, the Global Child Nutrition Foundation, the ILSI Research Foundation, the U.S. Fund for UNICEF New England Regional Board, the Massachusetts General Hospital Physician Organization and Chair of the Board for Project Bread. He was the Chair of the NIH/NICHD Workshop Planning Committee for the Dietary Guidelines: Birth to 24 Months. Dr. Kleinman is a member of the External Advisory Board (EAB) for the Obesity Research Center at Harvard Medical School. Dr. Kleinman served as Chair of the Committee on Nutrition for the American Academy of Pediatrics and is the author of the fourth, fifth, sixth and seventh editions of the Academy's textbook, Pediatric Nutrition, and served as the Editor-in-Chief for Current Pediatrics Reports.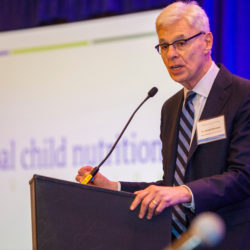 Executive Director
Arlene Mitchell was appointed Executive Director by the Board of Directors of Global Child Nutrition Foundation in April 2014. Prior to that, Arlene served for nearly six years at the Bill & Melinda Gates Foundation, where she was Deputy Director for Access and Markets in the Agricultural Development Program.
Earlier in her career, she served as an executive in the United Nations World Food Programme (WFP) where she led the global school feeding effort; managed international technical assistance and training activities for the U.S. Department of Agriculture; and was both a volunteer and staff member with the U.S. Peace Corps. Arlene's varied experience also includes running a restaurant and a snack machine business, invalid care, and a variety of other gambits.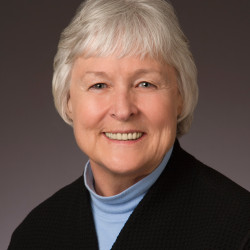 Communications & Development Coordinator
Rebecca Steelman has worked for GCNF since August 2016. Rebecca is focused on communications, including GCNF's website, social media platforms, and digital media. Additionally, she coordinates fundraising efforts, event planning, and development projects.
Prior to GCNF, Rebecca served as a Program Coordinator at the University of Washington's Henry M. Jackson School of International Studies, helping to create and promote internationally-focused programs and events.  Rebecca is from Wichita Falls, TX. She received her Bachelor's degree from University of Washington.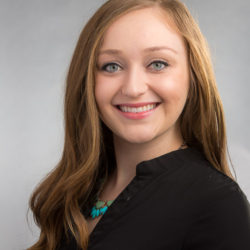 Finance & Administration Assistant
Cierra "CiCi" Schneider has served as Finance and Administration Assistant since 2018. CiCi first worked for GCNF as a summer intern in 2016. CiCi focuses on finance and operations while providing event planning and donor database support.
CiCi is from Sioux Falls, SD. She received her bachelor's degree in Nonprofit Administration from Dakota Wesleyan University.