Eleven Years of International School Meals Day
Children in Scotland manages International School Meals Day (ISMD) and in this guest blog, Head of Engagement & Learning, Simon Massey reflects on how the initiative has developed over the years.
I started working at Children in Scotland in 2015 and ISMD was already well-established as a partnership between Scotland and the US, with a wide range of organisations across the world, including the Global Child Nutrition Foundation, working hard to support the day. From the beginning the aim was to create a unique campaign that raised awareness of good nutrition for all children, and, thanks to ongoing Scottish Government funding, that continues today.
The initiative has changed and developed over the years but has held onto some core elements including:
Raising awareness of the importance of the nutritional quality of school meal programs worldwide
Promoting the connection between healthy eating, education, and better learning
Connecting children around the world to foster healthy eating habits and promote wellbeing in schools
Sharing success stories of school meal programs around the globe.
ISMD2023, which took place on 9 March 2023, was once again a success. This year's theme was 'Our changing food – methods, menus and meals'.
We saw an increase in the number of countries getting involved, from 47 in 2022 to 63 this year, while our potential online reach jumped from 3.3 million in 2022 to an amazing 10.4 million this year! Numbers downloading our online resources almost tripled in the past year and we had 579 different individuals or organisations contribute one way or another this year.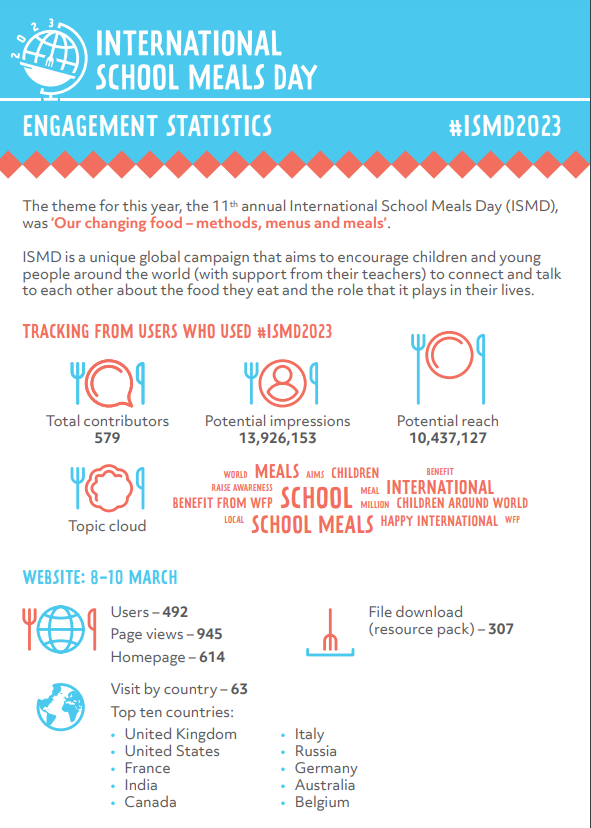 The ISMD website and Twitter provide a one-stop shop for people to explore the things that have been shared over the past few years. The website also has resources and activities that can be used in schools. Each year we try to do something new – the past two years, for example, have included an online 'quilt' that pulls together a wide range of images from each year's 'shared practice', and this year for the first time, we produced a series of 'Top 10' activity sheets, encouraging children and young people to consider their local food, healthy options and favourite school meals.
Although ISMD2023 was only a few weeks ago, we're already starting to think about what we'll do for next year. There will still be a range of resources developed and we will come up with a new theme for the day, but we're also really interested in developing an ISMD Commitment Mark… watch this space! 
If any of this inspires you to get involved, or you have any ideas for next year, please get in touch at ismd@childreninscotland.org.uk – we want to keep building on all our successes and continue to spread the word.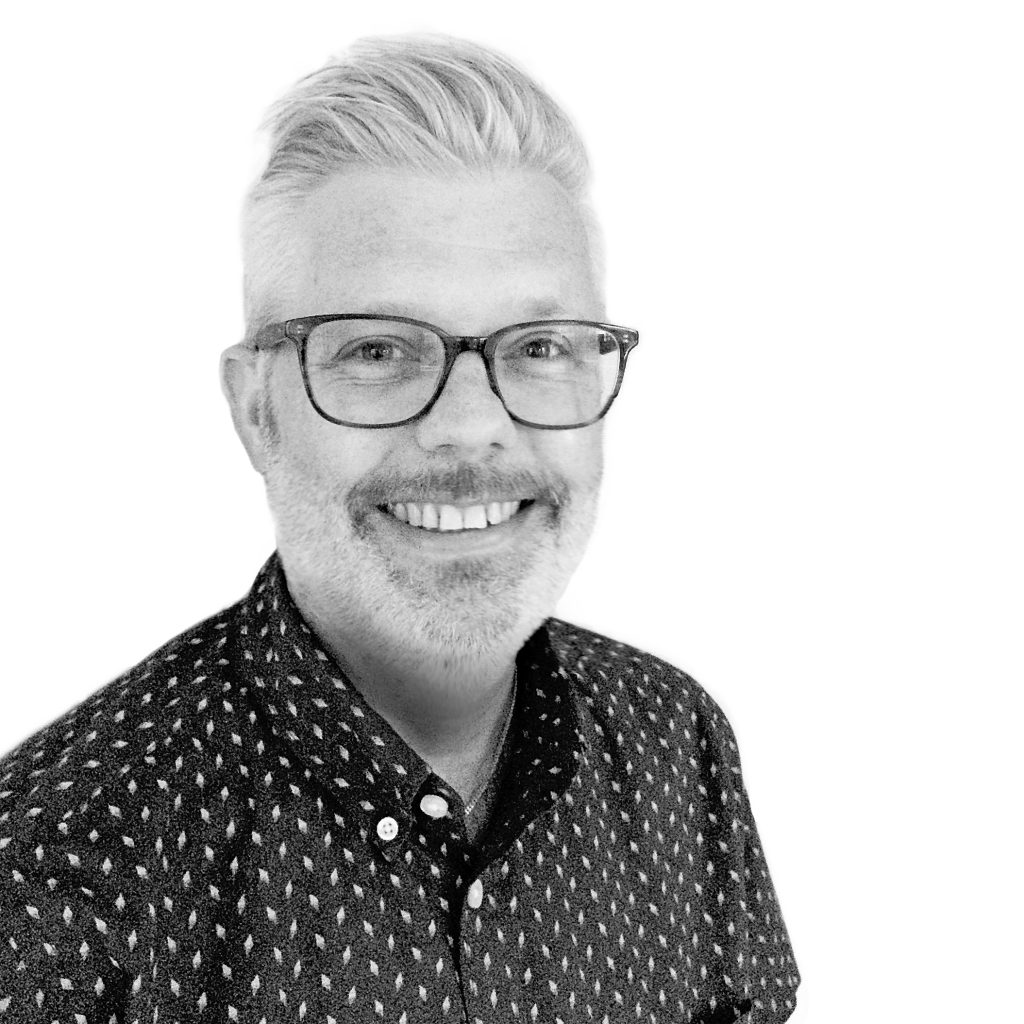 Simon Massey | Head of Engagement & Learning

Simon is part of Children in Scotland's Leadership Team and manages the Engagement & Learning Department, comprising the Communications & Marketing team, Learning & Events team and the Membership Service. He also coordinates Children in Scotland's child protection activity.
He has a keen interest in equality and diversity, particularly LGBT+ issues and led the organisation through LGBT Youth Scotland's LGBT Charter of Rights accreditation in 2018-19. He is also a member of the Social Work Cross-Party Group and SCVO's Intermediaries Network.
Simon joined Children in Scotland in September 2015 and has 35 years' experience working in the children's sector in various roles including volunteer, front-line practitioner, manager and consultant.
He is a qualified social worker and has undertaken extensive child protection and post-abuse therapeutic social work as well as work in residential childcare settings. He is also a qualified practice teacher with experience of the social work education field and local authority workforce development.
Outside of Children in Scotland, Simon is the Chair of Bright Light, an Edinburgh-based charity providing relationship counselling services and he spends a large amount of time chasing his dog, Alfie, around