Webinar 2: How To Make Alternative Feeding Modality Sustainable and Safe for the Duration of the COVID-19 Crisis?
Through this session, GCNF shared best practices, possible roadblocks, and other opportunities to continue school feeding and complementary programs for schools that do not plan to re-open in the near future.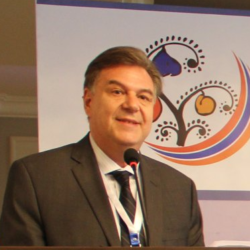 Director and Representative
World Food Program Centre of Excellence Against Hunger in Brazil
Economist, MBA in Finance, Specialist in Public Budget and Master in International Relations, since August 2011 Daniel Balaban is the Director and Representative of the World Food Program Centre of Excellence against Hunger in Brazil. He is a Board Member of the Global Child Nutrition Foundation (GCNF) and member of the World Economic Forum's Global Agenda Councils. Balaban served as Special Adviser to the Secretary of the Economic and Social Development of the Presidency of the Republic of Brazil and as President of the Brazilian National Education Development Fund (FNDE), where he became one of the main actors responsible for the Brazilian School Feeding Law approval.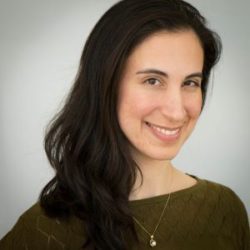 Executive Director 
Edesia Nutrition
Maria Kasparian is the Executive Director at Edesia, a non-profit social enterprise based in North Kingstown, Rhode Island. Edesia is dedicated to the treatment and prevention of malnutrition for vulnerable people in the developing world through manufacturing a range of fortified peanut-based ready-to-use foods (RUFs). Edesia annually produces and exports about 20,000 metric tons of products, which it has shipped to over 55 countries in partnership with humanitarian players including USAID, USDA, UNICEF, and the World Food Programme. In addition to producing high quality RUFs, the organization also: supports research and development to improve products and their distribution models; supports local producers of RUFs in the developing world; and engages in education and advocacy around global hunger and nutrition. Leading a team of 110 Rhode Island-based staff, Maria works closely with many international institutions and NGOs involved in nutrition programming and has followed shipments to Guatemala, Haiti, Niger, Ethiopia, Sudan, and Sierra Leone. She has a passion for both the positive effects of social enterprise in the United States, as well as the importance of drawing more attention to the issues of malnutrition and the life-long impact in the first 1,000 days of a child's life.

Ms. Kasparian has been with Edesia since its inception in February 2009. Previously Director of Operations, she became the Executive Director in 2015. Her prior experience includes ecology/conservation work in Madagascar with the School for International Training (SIT); education and public health-focused Peace Corps service in Bangladesh; and capacity-building at a rural development NGO (Street Survivors India) in West Bengal, India, as a William J. Clinton Fellow with the American India Foundation. Ms. Kasparian holds a Bachelor of Arts Degree in International Relations from Brown University and a Master's Degree in Public Administration, focused on International Public Service and Development, from Rutgers University.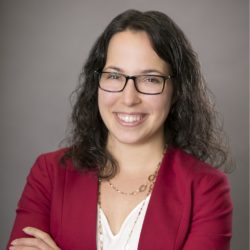 Associate Director of Network Programs
The Global FoodBanking Network
Monica joined GFN in March 2017. As Associate Director of Network Programs, Monica is responsible for the strategic design and management of GFN's Child Hunger Program. Additionally, Monica administers a portfolio of projects for GFN's Strategic Grants Program  and provides support in determining the impact food banks are having on the alleviation of global hunger. Prior to joining GFN, she worked most recently in the non-profit sector in Peru, with experience in project management and monitoring and evaluation. Monica holds a Master of Arts degree in International Development from the Josef Korbel School of International Studies at the University of Denver and a Bachelor of Arts degree in International Relations from the University of Southern California.
Program Officer 
Global Child Nutrition Foundation
Ryan Kennedy has worked for GCNF since March 2019.  Ryan is focused on managing and developing GCNF's programs and event management including GCNF's annual Global Child Nutrition Forum, the annual Spring Seminar, regional Learning Exchanges, private sector engagement, and supporting GCNF's programmatic contract work as needed.  Additionally, he supports data and information management for GCNF's Global Survey of School Meal Programs and research on specific topics critical to school meal programs.
Prior to GCNF, Ryan served in the Peace Corps in Burkina Faso as an education volunteer with a focus on Math & Science and rural food security and later directed the department for Volunteer Engagement at Mary's Place, the largest provider of social services to families in the Seattle area.  Ryan is from Seattle, WA and received his Bachelor's degree in Economics with a focus on Pre-Medical studies.