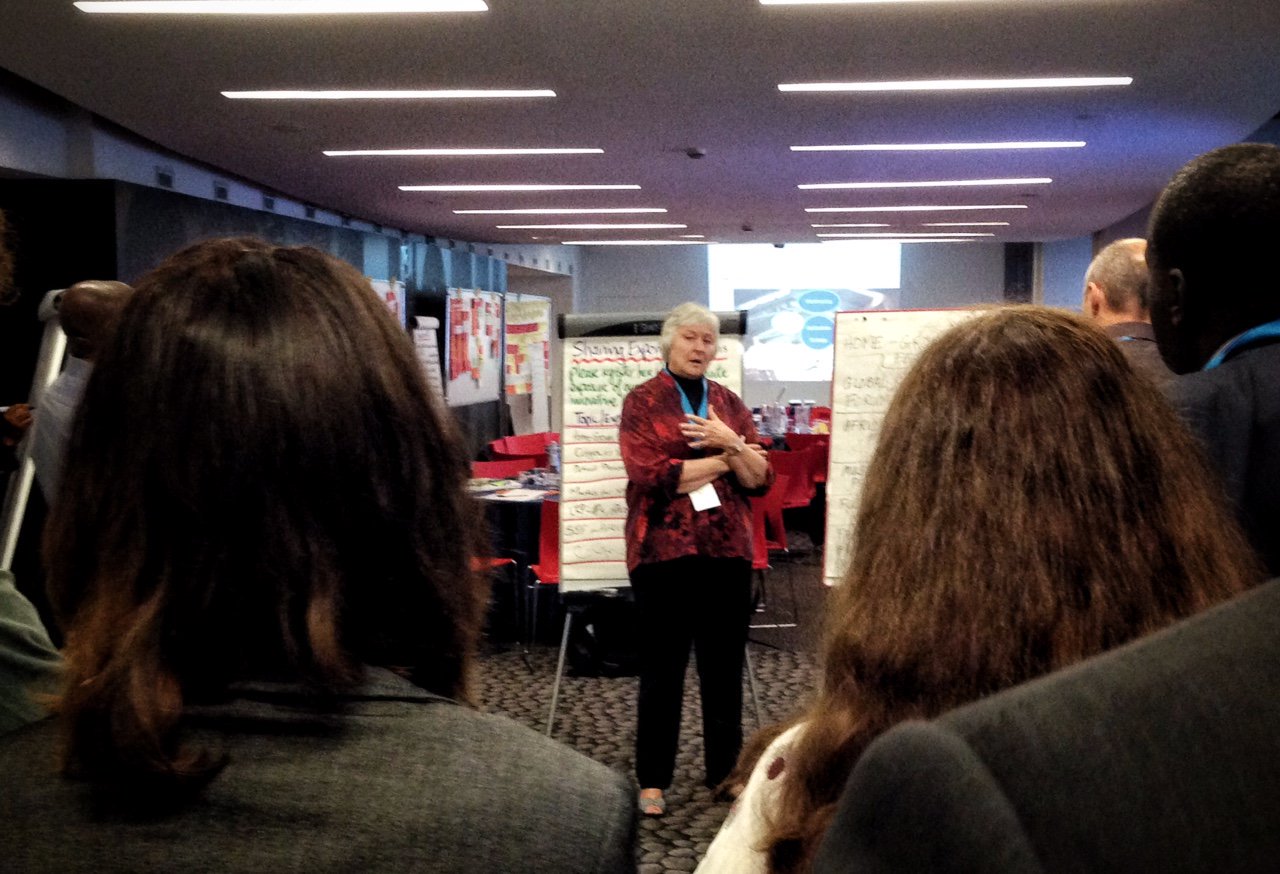 June has been a busy month for the GCNF team.
Forum
Preparations for the 18th annual Global Child Nutrition Forum are well underway. This year's event will take place September 5-9 in Yerevan, Armenia. We are currently filling up the Market Place booths. If you or your organization would like to have an exhibit booth, click here. The registration website is now live. To get more information about the forum or register to attend, head to www.gcnf2016.org.
Meetings in Addis Ababa and Rome
GCNF was on the move in late May and throughout June. To kick off the month, Arlene Mitchell and Daniel Mumuni represented GCNF at an African Union meeting in Ethiopia. The 5-day meeting focused on the AU's recent announcement to drive an Africa-wide school feeding initiative and the development of an Africa-wide school feeding network. GCNF is very excited to see such a high level of commitment to school feeding across the continent.
Following the African Union meeting, Executive Director Arlene Mitchell went to the World Food Programme in Rome to attend an "Expert Convening on P4P." The learning from P4P (Purchase for Progress, a 6-year pilot program under which WFP bought a portion of the food needed for its programs in 22 countries from smallholder farmers) is extremely relevant to GCNF's work on home-grown school feeding. While in Rome, Arlene Mitchell also met with colleagues at the WFP and FAO regarding projects that all three organizations are collaborating on.
Resource Framework
GCNF was in Rome several more times as Daniel Mumuni traveled to Italy in May and June. Mr. Mumuni works with a range of peer organizations (WFP, WFP Centre of Excellence, FAO, PCD, IFAD, IFPRI) to further the development of a comprehensive "Framework" or resource package to help countries guide the development of their Home Grown School Feeding Programs. GCNF's Agriculture and Nutrition Resource Package serves as the base for a portion of the Framework. The resource package is expected to be completed next year.