GCNF proudly presented the 2018 Gene White Lifetime Achievement Award for Child Nutrition to U.S. Senator Pat Roberts, R-Kan.
On March 7th, movers and shakers in the global agricultural and hunger space came together for a luncheon event to honor Chairman Roberts for his outstanding work to support child nutrition at home and around the world.
The award was presented to Senator Roberts by the 2015 GWLAA recipient, President and CEO of the US Dairy Export Council and Former U.S.D.A. Secretary  Tom Vilsack.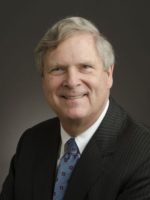 Award Presenter: Secretary Tom Vilsack, President and CEO of the U.S. Dairy Export Council
Former U.S. Agriculture Secretary Tom Vilsack is President and CEO of the U.S. Dairy Export Council. As president and CEO, Vilsack provides strategic leadership and oversight of USDEC's global promotional and research activities, regulatory affairs and trade policy initiatives. This includes working with industry leaders to develop a longterm vision for building sales and consumer trust in U.S. dairy. Secretary Vilsack was the 2015 Gene White Lifetime Achievement Award recipient.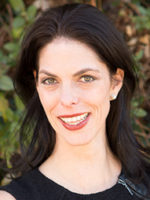 Master of Ceremonies: Julie Borlaug, VP for Communications and PR at Inari Agriculture
Julie Borlaug is the granddaughter of Dr. Norman E. Borlaug and has just become the V.P. for Communications and P.R. at Inari Agriculture. For 12 years Julie served as Associate Director of External Relations at the Borlaug Institute for International Agriculture and handled Strategic Initiatives for Corporate Relations within AgriLife Research at Texas A&M.
Catherine Bertini, Fellow at The Rockefeller Foundation; Distinguished Fellow at The Chicago Council on Global Affairs
An accomplished leader in international organization reform, Catherine Bertini has a distinguished career improving the efficiency and operations of organizations serving poor and hungry people in the United States and around the world. Catherine Bertini was the 2007 Gene White Lifetime Achievement Award recipient.
Dr. Ronald Kleinman, President of GCNF; Physician in Chief, MassGeneral Hospital for Children; Chair, Department of Pediatrics, Massachusetts General Hospital; Charles Wilder Professor of Pediatrics, Harvard Medical School
Dr. Kleinman's major areas of research interest include gastrointestinal immunology, nutrition support of infants and children, and nutrition and public health policy. Dr. Kleinman's professional affiliations include the American Gastroenterological Association, American Association for the Study of Liver Disease (AASLD), North American Society for Pediatric Gastroenterology, Hepatology and Nutrition (NASPGHAN), and American Pediatric Society/Society for Pediatric Research. He is the author of more than 150 peer-reviewed publications, chapters, monographs and 4 textbooks. Dr. Kleinman became President of GCNF in 2018.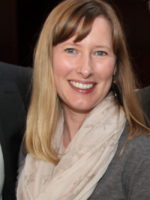 Ashleigh Black, Member of the GCNF Board of Directors, former Director of Congressional Relations at The Chicago Council on Global Affairs
Ashleigh Black is the former Director of Congressional Relations for the Chicago Council's global agriculture development initiative. Before joining the council, Black served as associate director at the George Washington Center for Global Health and taught courses in GW's masters in public health program.
About the Honoree – Chairman Pat Roberts
As Chairman of the U.S. Senate Committee on Agriculture, Nutrition, and Forestry, Roberts has been a strong supporter of child nutrition programs that ensure the next generation has access to nutrition that allows them to learn and thrive in school. Chairman Roberts is dedicated to maintaining the bipartisan tradition that has been key to the success of national child nutrition programs in the United States. Chairman Roberts supports global food security programs, like the McGovern-Dole International Food for Education and Child Nutrition or Food for Progress, that help countries become more food secure, improve living conditions, and expand markets for farmers.
Chairman Roberts has received several global awards for his leadership and work in agriculture. In 2004, Chairman Roberts received the "Leadership in the Fight Against Hunger Award" from the Friends of the World Food Program.
Chairman Roberts is the first member of Congress in history to have chaired both the House Agricultural Committee and now the Senate Agricultural Committee. Chairman Roberts also serves on the Finance Committee; the Health, Education, Labor, and Pensions Committee; the Rules Committee; and the Senate Ethics Committee. Chairman Roberts is a member of the Senate Hunger Caucus.
Chairman Roberts joins the ranks of previous award recipients and champions of child nutrition such as African Development Bank President Dr. Akin Adesina; Howard G. Buffett; former U.S. Department of Agriculture Secretaries Tom Vilsack and Dan Glickman; former U.S. Agency for International Development Administrator Dr. Rajiv Shah; Senators George McGovern and Bob Dole; and former World Food Programme Executive Director Catherine Bertini.
About the Gene White Lifetime Achievement Award for Child Nutrition
The Gene White Lifetime Achievement Award for Child Nutrition was created in 2004 to honor individuals who have made outstanding contributions to the worldwide dream of ending childhood hunger. This prestigious award is given in the name of Gene White, who has dedicated her life to the nutrition and well-being of children. Over many decades, Gene has worked tirelessly in her efforts to improve the lives, health, and educational options of children in our country and around the world. Gene was the first to receive this award.
Each year, corporate executives, high level government officials, and non-profit leaders gather to honor the Gene White Lifetime Achievement Award recipient and to celebrate the achievements in the related realms of school meal programs, nutrition, and agriculture. The GCNF Annual Awards Ceremony is in its 15th year.
Thank you to our Champion sponsors:



Thank you to our Advocate sponsors: